Intellectual property is a significant factor in fostering innovation. Without appropriate protection of inventions or innovative ideas, concepts or research and development, the businesses and individuals would not reap its full benefits. So intellectual property protection strategy for start-ups is critical to fostering innovation and prohibiting others from using the property. Lack of proper initiative towards intellectual property protection strategy could pose a severe threat to the organization's success.
For many businesses, intellectual property strategy for start-ups protects tangible & intangible business assets. It is integral to the core services of the company and its overall long-term viability. It may be in the form of brand name, logos and biological or molecular combination of shapes & sizes in products, services and processes that differentiate your business offering from others. Such things used by others without your permission make your organization suffer. Without instinctual property rights, individuals or companies of all sizes are at risk of theft of their unique ideas. Mentioned here are a few reasons why you need an IP strategy for your start-ups.
Defending your ideas
You discover some unique business or product, or service idea for your start-up. But many people want to duplicate your inventions or innovative ideas or success and sell your thoughts as if they were their own! To escape from such issues and keep your thoughts & ideas well-protected, you should use patents, trademarks or copyrights. It will cover the different aspects of your intellectual property based on individual circumstances. It will protect your ideas and prevent anyone else or competitors from using your ideas without your consent. IP strategy for start-ups applies to businesses or services of all sizes.
Defending your business growth
If you are a small business and you are in the start-up stage, it is imperative to protect your own products or services. It is because the competitors can use your success to take away market share. It will result in slowing down your business growth or bringing a loss to your revenue. Losing market share in the start-up stage hampers your business growth. It would be best if you had a proper IP strategy for start-ups, and it will indeed protect your business interest forever. You must remember that no one else will check to see if your intellectual property has been infringed! It is a devastating situation, and it is also a time-consuming task for you to find or chase up the guilty party without any legal protection. Ip strategy for start-ups will protect your rights and make it refrain from misuse. It ensures that no one else is using your assets or ideas.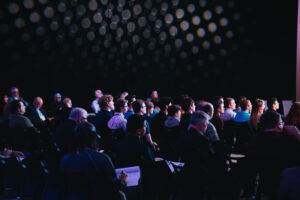 Easier process than you think
You may feel that the Ip strategy for start-ups may seem daunting or time-consuming at the initial stage. Of course, protecting your IP is well worth the time and effort, but it isn't as difficult as you may think. But it is an easy task when you support a reliable consultant who understands how important it is for you. You cannot protect an idea itself. Are you planning to have the best Intellectual Property (IP) strategy for start-ups or apply for registering your invention or design, or trademark? You must do it through the Indian intellectual property office. You can either apply it on your own or apply it with the assistance of an experienced patent solicitor. They provide an easy Ip strategy for your start-ups and how to protect them from unauthorized use.
If you wish to know more information and procedure about intellectual property strategy for start-ups, trust Kommit, a reliable consultancy specializing in IPR. They can help you find out the appropriate areas of your business that you need to protect and how to go about it.