How do you choose a leadership keynote speaker for your corporate events? Take a look at some expert tips to make the best and successful choice in your event planning:
A keynote speaker adds a lot of intellectual energy and personality to an event. When you choose a reputable and experienced leadership keynote speaker, their photos will create buzz and highlight their presence, which further helps a lot in engaging the audiences of the event successfully.
What Adds More Value to the Event – A keynote speaker with practical experience or theoretical knowledge?
To choose the right keynote speaker for your event the first thing you need to do is to have a broad knowledge about the event and its purpose. It will help you to connect with your audience more effectively while offering maximum results. Start with identifying the general aspects. Whether it is an event that talks about leadership, self-knowledge or emotional intelligence. Also consider if the event seeks technical content, inspirational or any other aspect to cover.  When your audience becomes personally involved, the event turns out to be a relevant experience. For that always make sure to put yourself in the place of your audience while planning the event. It helps you set the goal correctly and eliminate the chances of making mistakes as far as choosing a speaker is concerned.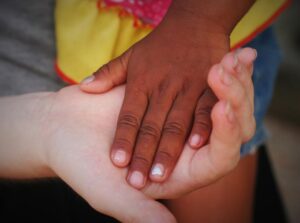 Speaker or Influencer
Often people get tempted to choose a speaker by the audience that they can bring to your event. However, balancing great personas with good content, optimizing marketing for events can be a tough call! No doubt the fame of the speaker you choose is a validation for the event. But what ensures that the fame will bring the insights that your audience expects! Or will their popularity be a distracting factor? For instance, you can see how many celebrities get into the TEDx's and lectures constantly. Such events are about innovation, leadership and content marketing, hence, it is essential to look for an influencer speaker who can engage on event promotion apart from having relevant experience to share with the audience. Although celebrities can be great communicators, but you need to keep in mind the following things in mind while choosing them:
Do they have something unique to convey?

Do they know how to build a relationship with the audiences?

Do they have the skills to build the story in a sequential manner that keeps the audiences engaged?
Understand Your Audience
Understanding your audience on a deeper level is an essential part of the process when it comes to choosing a keynote speaker. It is actually the key to any product development. You should know your audience completely from inside out and upside down, if required. Your event should be the solution to the problem of your audience. So choose those speakers who really know how to speak and provide a sense of satisfaction. Know the topics your audience wants to see, it is easier to find someone who has the right knowledge to talk about it.
Conclusion:
Michael Gregory at Michael Gregory Consulting LLC is an experienced and reputable leadership keynote speaker. For more information visit https://mikegreg.com/.
For more, stay with our Citation links: eliteservicesnetwork.com, earthmom.org, discoverdistilleries.com, filcanonline.com, golocalezservices.com, gogapless.com, midibiz.com, mentorhub.info.