Have you ever experienced working with someone annoying that frustrated you so much that you just wanted to scream or pull out your hair? If yes, then you are not alone. Over the years, you might have experienced your own share of working with difficult people who don't show up on time for meetings, who don't finish their work on time, who are position based and stick to their views, or who don't want to collaborate. Take a look at this post for four tips on how to handle difficult people at work.
1. Stay calm and composed
It is better to avoid losing your temper with the other person, especially if you want to proceed in a collaborative way. If you resent the person, it may elicit that person into additional negative action. If you want to help move that person in your direction, remain calm, confident, and competent.
A person who stays calm is said to be in control, focused, and more respectable. When you work with a person and they notice that you remain calm and focused regardless of whatever he/she is doing, you will get their attention.
2. Know the person's intentions
You have to assume that everyone is not difficult for the sake of being difficult. It might seem the person just wants to argue with you; so there is likely some reason that motivates them to act in this way. You should know the trigger of the person you are working with. Recognize what's making him/her act in this way. What exactly prevents him or her from collaborating with you? What can you do to fulfill their needs and handle their situation?
3. Build trust
You should try your best to rekindle the human touch by personally interacting with your colleagues. You can go outside with him/her during break, lunch, or dinner. Though we all are living in a virtual world, you should set time aside to socialize with others.
You need to try your best to know him or her as an individual rather than just a colleague. You can understand them better by knowing their family, lifestyle, and personal interests. This way, you will build trust.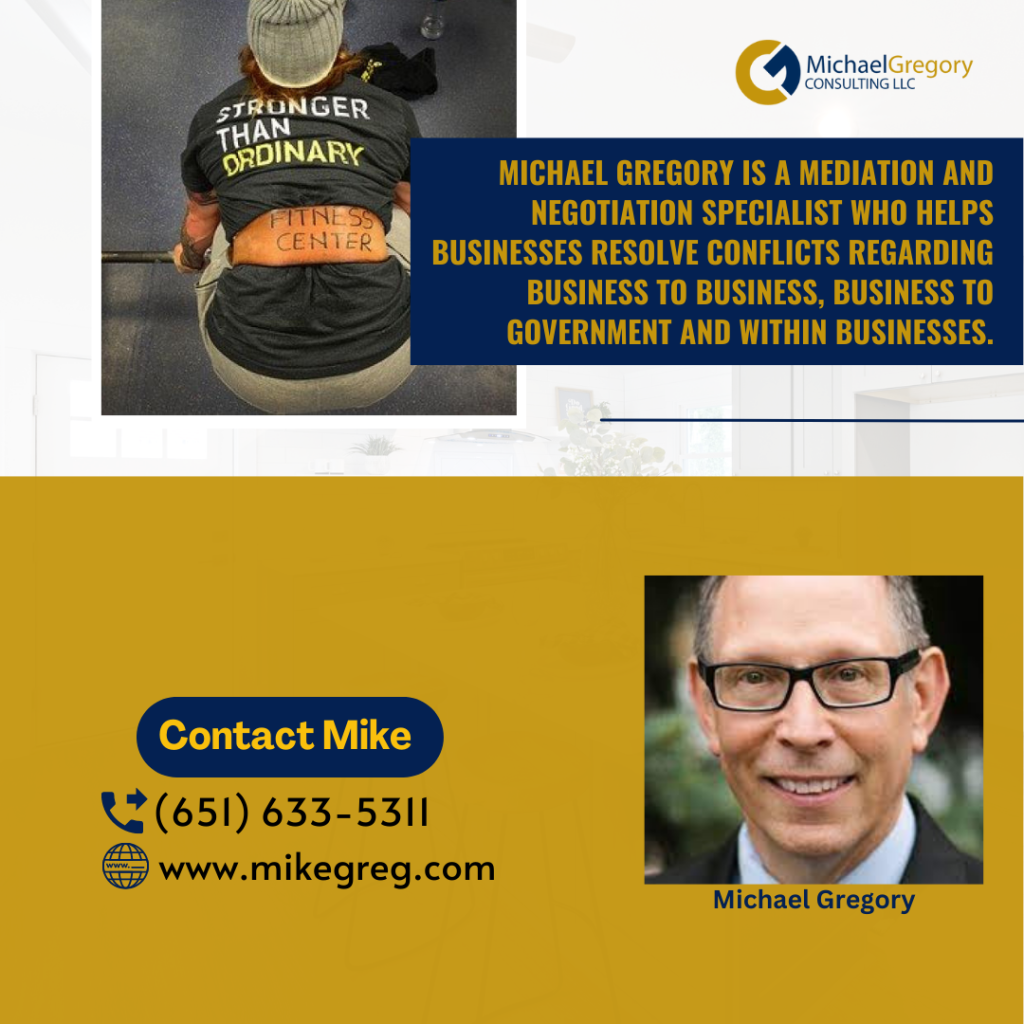 4. Focus on constructive actions
It's suggested to focus on the action you can take to move forward with this situation. You have to remain calm, positive, and focused while working on the problem. Be gentle with the people and tough on the problem. First, you need to focus on yourself so that you can pay more attention to the actions that will work appropriately in this situation. You should be there to help and maintain a positive attitude reflecting this perspective.
Bottom Line –
You need to follow these tips when you work with difficult people at the workplace. If you need help on how to handle difficult people at your organization, you should get in touch with a qualified, professional mediator i.e. Michael Gregory.
At Michael Gregory Consulting LLC, Mike inspires leaders and brings the best out the best in their clients. He has expertise and experience in alternative dispute resolution. Call us today at (651) 633-5311 and let Mike help you with your situation.